Your Feelings Are Your Key To Creating the life you want!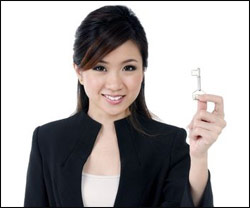 Y

our

F

eelings

A

re

K

ey

!

Dear [fname],

In 2007 my life was at a standstill.
Enveloped in struggle and pain, disappointments and chaos, relationship blues and low self worth, frustrations and resentments, stuck at a job I couldn't stand any longer and eventually diagnosed with an illness that put me on bed rest indefinitely!


I was angry at God and at the world for making my life so pathetic! I felt like a poor helpless victim at the mercy of my circumstances.

In 2007, my life transformed forever, a full 360 degrees.
I was free of my sickness, free from the dark clouds of self pity. I stopped complaining and blaming the world. I felt light and free in my body. I felt alive and energized.  I had clarity and focus about where I was headed. I discovered my purpose  and there was a joyful feeling in my heart. 

So what happened? What changed in 2007?
Awareness!!


Awareness that:
it's what's going on INSIDE OF ME that is KEY to what's going on outside in my experiences.     
by ignoring and pushing aside the way I truly felt, by turning a blind eye to the internal chaos within, I was unconciously creating misery in my own life.
my OUTER REALITY is simply a mirror of my INNER WORLD ( my thoughts and my feelings)!
My thoughts are creating my reality!
It was the biggest 'aha moment' of my life! And my life changed forever!
As I began to pay attention to my inner world – a world of thoughts and feelings, and let go of old, unresolved emotions, past emotional baggage, and cleared daily emotional dust and debris, I was not only free of my sickness but I began to feel alive and energized. I felt light and free from the burden of pain. I felt a confidence to say YES to things I never dared before. The noise within lessened and I began to feel an inner calm, peace and joy moving from day to day.
Overtime, my FEELINGS have become my GUIDE letting me know whether I am 'in the flow' or not. As I began focusing on choosing my thoughts deliberately to feel better and stay 'in the flow', my life transformed. My health, my relationships, my work, the amount of money I made, the clients that I attracted, the opportunities that came my way, everything changed for the better. And today, 8 years later, my life is full of beautiful magical experiences every single day and things are always working out FOR me!
So If you truly care about consciously taking charge to create the life you want, pay attention to your feelings. Here are some basic steps to use your FEELINGS as a guide to create the life you desire!
Take time to tune in daily to your inner world
Become aware of how you are FEELING today
Rate your feelings. On a scale of 0-10 are you feeling a 10/10?
If not Why? What's keeping it from being a 10? What's on your mind, what's worrying you? What's upsetting you? Make a note.
Release and let go of all disturbing feelings and emotions and consciously get back to feeling peace, ease ('in the flow' again).
Repeat daily!
Your FEELINGS are your guide to your dreams as they let you know whether you are in the flow or not! As you rinse off old upsetting feelings and clear out daily emotional trash from your mind, heart, and soul, your inner world will become calmer, more peaceful, clearer & brighter! You stay more 'in the flow'. And the better you begin to feel day to day, the easier it gets to attract all kinds of wonderful things into your life in every single area!
How are you FEELING? Pay Attention NOW!
---