Hi [fname],
Wow! We are now mid-way into 2014!
May has been a magical month for me. From May 11-17th, I was in Bali for " The Ultimate Money Goddess Retreat". You'd think this retreat was all about making more money, right? Well just like physical pain has very little to do with PHYSICAL issues at the root level, the MONEY issues are really not about "money" per se. It's really all about healing much more deeper issues that are at the root level. As a mentor myself who helps clients clear out deeply rooted issues, I had fun learning a whole new way of addressing deep rooted issues and expanding my skills to heal "money pain" and so much more!
Truly this "work retreat" was an experience I will treasure for life. The magical rice fields, greenery all around, like minded people from 4 different continents, sharing and bonding, photo shoots, Balinese massages, shopping trips, dressing up Balinese style for the full moon festival at the local temple, marketing discussions in bamboo shack type restaurants, and a healing sessions by a 90 year old healer in Ubud!
I feel truly blessed to be living my purpose with passion and having a TON of fun along the way! I am headed tomorrow, June 11, to the AWESOMENESS FEST in Phuket to connect with some 200 awesome folks from across the planet for more sharing, learning, growing and more fun! Stay tuned for more on that in the next issue. :-)
Is FUN a key ingredient in your everyday life? Read the article below why it is an ESSENTIAL ingredient to health, happiness & success!
To your continued happiness, health and success!
PS: Would you like to connect with Shalini or explore working with her? Click here to complete the survey and start the process today!
Are You Dismissing the FUN Factor?
Dear [fname],
Whether you are a mother, a teacher, a coach, a designer, an architect, or a an executive in a company, you are doing the work that you do because you want to feel useful, helpful, and contribute in some way. While that's all good and really very important, if you are not having FUN in that journey, you are missing out on a KEY ingredient to good health, success and well-being!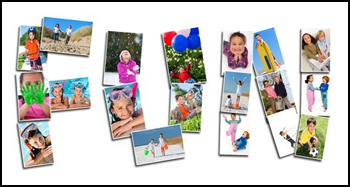 The

F

un

F

actor!
7 years ago I was working away at an office job. I felt prdocutve doing something worthwhile with my life and putting all my education to practical use. This job seemed "perfect" given that I had flexi time which allowed me to leave in the afternoon to be home in time before my kids arrived from school. Everything looked great- drive kids to school in the mornings, time for gym after that, work half a day, back home in time to be with kids, family dinner, some TV, some more work and sleep! So what was the problem?
Somewhere along the way, I began to feel "empty" inside. I found myself feeling drained for no reason, bored and tired and frustrated. Soon I was struggling to be effective and productive at work. It was as if the inspiration tap had run completely dry and a deep aching began in my heart and soul. I wanted to believe that there was something more for me out there. My life felt pretty robotic and meaningless. I tried to convince myself: "be grateful for what you have, what else do you want? people have far less, stop complaining! You can't have it all!". And so I shut out that deep aching in my soul that was growing louder each day, and just got on with my life.
I didn't know then, but there was a KEY ingredient missing in my life causing that deep ache. The FUN ingredient. That FEEL GOOD ingredient was just not there. Sitting behind a computer all day developing training material, I felt like I was supposed to be elsewhere doing something different but hadn't a clue what that was! And soon I found this "no FUN feeling" seeping in other areas of my life too. Frustrated at work, I poured my frustrations out on my kids and my husband. All my relationships grew edgy. I felt like a victim of my circumstances and things just rolled downhill. Soon I had to quit my job as I was sick, in chronic pain and confined to bedrest indefinitely!
In our desire to be productive , supportive and successful, we often ignore the FUN element. Many of us think taking time out once in a blue moon is good enough. I have had clients who actually say they feel guilt when they are having fun, as they associate fun with wasting time and energy when they could be doing more "constructive". Some mothers put themselves at the bottom of the ladder for having FUN. The kids, the husband, the job, the social responsibilities all come first. High flying and seemingly  "successful"executives are unbelievably busy working hard, hoping to retire early and then save FUN for some time in the future.  
When your work and life are depprived of the FUN element, you will sooner than later find that you:
Do your daily activities feeling a sense of burden
Are going about your work (whether as a mom or an executive or business owner) robotically
Are complaining more than appreciating
Are comparing yourself to those who are having fun and feel resentful and less
Are not being able to be as productive as you know you can be
Will find yourself in the company of others who are also complaining 
Will feel drained, tired and exhausted
Feel like life is one big struggle
Will attract more of the same with your low/unhappy vibration
Will not have the energy to keep moving forward with strength to your dreams
May end up stuck with "pain and dis-ease"
On the other hand, when you are having  FUN in your life you wiil be able to be:
Happier, and in a positive mood and this good vibration will attract  more good things into your life
In the flow and have inspiration flowing so you can be more productive, effective, creative
More energetic to pursue your goals and rise above challenges, not go under them
More understanding, flexible, kind and compassionate toward others  
More peacefule in your life, relationships
Secreting those "happy hormones" or endorphins that boost your immune system and achieve great health
There are so many more benefits. You can only stand to gain!
So, on a scale of 0-10, check in and see how much fun are you having along the way generally? When you look at your life, are you mostly enjoying the ride? Or are you generally struggling more? Or is there a specific area of your life that does not feel fun...far from it...relationships, health, work etc.? If your number is below 5, it's time to pay attention NOW! Do not dismiss the FUN factor and put it on hold for some future time! As they say "prevention is better than cure".  So get started now!
If you are struggling and feel like you might need support, feel free to fill out my online survey at www.eftthailand.com/survey  and qualify for a online complimentary readiness assessment session and have a personal chat with me!

Here's to MORE FUN in your life. Because you deserve all that and more!
---
Would you like to connect with Shalini or explore working with her? Click here to complete the survey and start the process today!


"Being a mother of two toddlers I found myself becoming very impatient and frustrated. I noticed I was using the same high pitch laden phrases my mother used to say to me that I didn't like to hear. I heard about EFT and Shalini and decided to give it a go. Even in the first session with Shalini, I feIt such relief, like a brick wall had been knocked down, weights lifted off my shoulders and I literally felt lighter. Over time working with Shalini, I was able to make peace with my childhood, my mother and also learn the tapping to deal with my daily stresses. I tap about 3 to 4 times a day. I find that it helps me refocus and see the positivity in every situation. I find myself I can stay calm around my kids. Also, instead of stewing in the car about being stuck in traffic or angry that the plumber didn't show up, I tap my hands and release the negativity and within minutes I find that I'm alright with the world and the world is alright with me.
Thanks Shalini!"
Pacharee Pantoomano, Marketing Strategy Consulatant and Founder of Brand Now (Asia), Thailand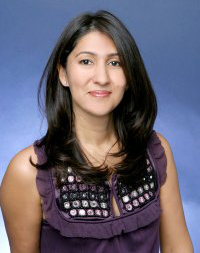 Shalini is an Emotional and Physical Pain Relief Expert. She is a certified Advanced EFT (Emotional Freedom Techniques) Practitioner. She holds a Bachelor's Degree in Psychology and a Master's in Social Work from Delhi University, India. She also holds a Certificate of Participation in Radical Healing, Emotional Empowerment Therapy and is a certified Reiki Level 1 practitioner.
Shalini began using EFT to relieve herself from her physical pain. As she used the EFT Technique, she instantly discovered reductions in her pain levels. Following EFT's Personal Peace Procedure, she worked on "letting go" of all the old hurts, angers and pain. Practicing EFT for about an hour or two everyday for almost a month, she not only freed herself completely from every single pain in her body, but discovered a deep passion to empower others to help themselves using EFT.
Shalini is now focused on working long term with a small group of clients who are tired of feeling "stuck" in their situation and are "ready" and "committed" to bringing in BIG SHIFTS that they seek in their lives.