E…motions are your KEY to you!
Hi again!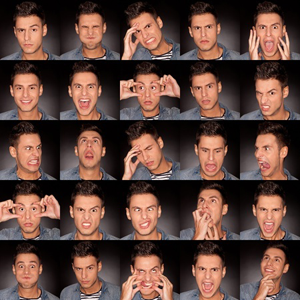 E...

motions are

K

ey to

Y

ou
It's so wonderful to see that many of us are now getting more conscious about the foods we eat, taking time to get some exercise into our routine and just generally taking action for our well-being! However, unfortunately, when it comes to our feelings and emotions, we don't really pay attention. What's emotion got to do with anything?
I have discovered that our emotions are KEY to EVERYTHING in our life – health, relationships, work, money and your quality of life!
Your Emotions are really just  Energy in Motion. This energy is supposed to move freely in and out through you. As long as there is free flow, all is well. The problem is most of us are so used to pushing down our emotions, shutting them out, rolling them under the carpet so to speak that they get "trapped within us". In other words we have STUCK EMOTIONS or STUCK ENERGY ! It's literally like having  clogged pipes in our system!  
Over time, your body gets overloaded with all these "clogged pipes" or "stuck emotions"! This depletes your immunity, constricts the energy flow and eventually leads of Pain and DIS-EASE!
And that is not all.With all those trapped heavy negative emotions, you radiate or vibrate that energy. The law of attraction then, like a waiter in a restaurant, reads your "order", "your vibration", and bring more of the same into your experience. So unless you consciously release and let go of those "trapped emotions", you feel "STUCK"! It's like you have all these desires – to be healthy, to make more money, to have peaceful relationships, to achieve that big dream, but somehow you find yourself not reaching those dreams, despite all your efforts!
Paying attention to your feelings is the single best strategy I have discovered to having success in all areas of life!
Here are some basic steps to creating more of what you want in your life:
Do not dismiss your feelings and emotions- yes they are a natural part of life, but you don't have to tag them along with you everyday and everywhere you go.
Take time CLEAR  Everyday Emotional Debris- just as you take a shower to physically clean your body, or take time to brush away the dirt in your teeth, take time to clean out the daily emotional dust too!
Offload the heavy Emotional Backpack- those old emotional conflicts, the emotional scars from the past are weighing your energy down. It's time to let them go!
The danger of not knowing the impact of your negative emotions can seriously keep you stuck and circling forever! That is why it is so critical to avoid this trap!
Clearing these "trapped feelings" or "stuck energy " is literally like cleaning out those "clogged pipes". As you release and let go, you restore free  flowing energy in your system. Your organs have the energy supply they need to function at their fullest, you have a healthier body, you feel lighter and happier and now the law of attraction reads the NEW ENERGY/VIBRATION and bring more of the same into your experience!
Ultimately, it's up to you to do what it takes to take action and ensure that you achieve the health, success and prosperity you deserve. If that happens to involve getting yourself a little help, I'm here to give it to you: www.eftthailand.com/survey
---
Would you like to connect with Shalini or explore working with her? Click here to complete the survey and start the process today!